---
Rings and earrings - women's favorite jewelry pieces
The cult of adorning women with pieces of jewelry traces its roots back to ancient times. But we won't delve that far back into history.
In the 19th century, there were rules governing the wearing of rings, earrings, brooches, chokers and bracelets. In particular, before reaching adulthood, young girls were prohibited from wearing diamonds, especially during the day. Which makes perfect sense, since there's no point in wearing diamonds in the daytime, when they simply look flat. It used to be that crystals were cut into diamonds according to how they would look by candlelight. Diamonds had differently-angled facets, the surface area of the diamond took up less space, and the stone itself tended to be taller. Falling on the diamond, the candlelight would reflect with multiplicity off the facets of the stone, creating an incredibly-beautiful dance of light. What's more, gem-cutters cut the stones by hand, remounting a crystal on the mandrel each time so as to create the next successive facet - 57 in all per diamond. Of course, you'll never be able to create a geometrically-perfect stone that way. Paradoxically, however, stones faceted the old way sparkle much better than today's diamonds. Modern diamonds are cut on a computer-aided machine, and all of the facets are perfectly sized. But... As A.S. Pushkin once said, "...believe in the algebra of harmony..."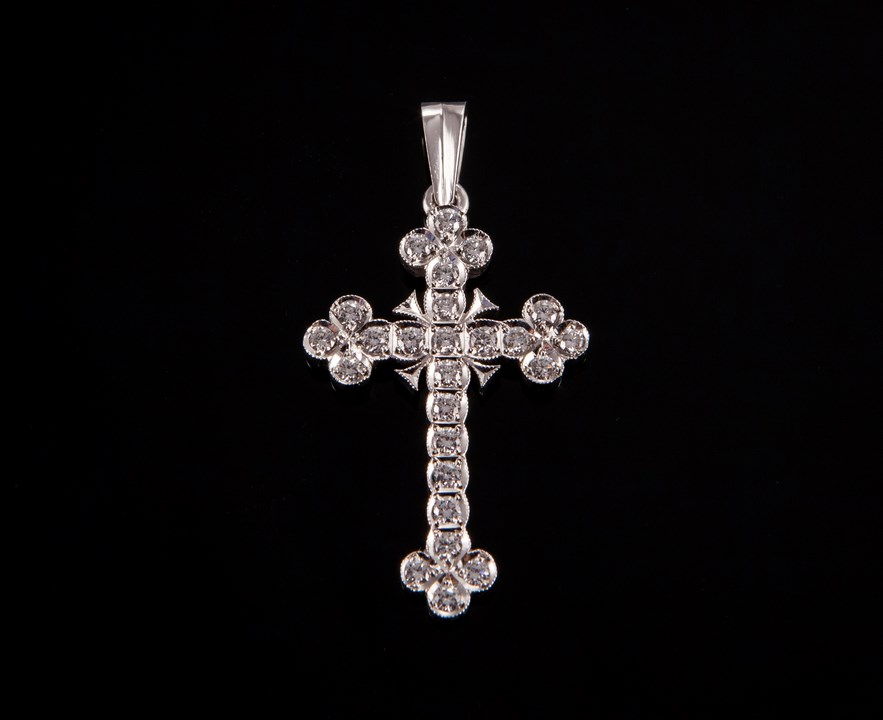 The world of rings and earrings is incredibly diverse. They come with diamonds or are simply fashioned from gold or silver, feature colored gems and pearls, and have settings made of enamel. They're probably the most interesting types of jewelry. Take, for example, the "Marquise" ring, shaped like an elongated, sharp-edged oval, in which the enamel, placed in a guilloched setting made of gold or silver, is framed with diamonds. It's a ring that looks particularly elegant - as stunning as an extended finger. There are also "Marquise" shaped earrings with enamel inserts, trimmed with diamonds, which perform an important function by complementing the ring and completing a woman's elegant style.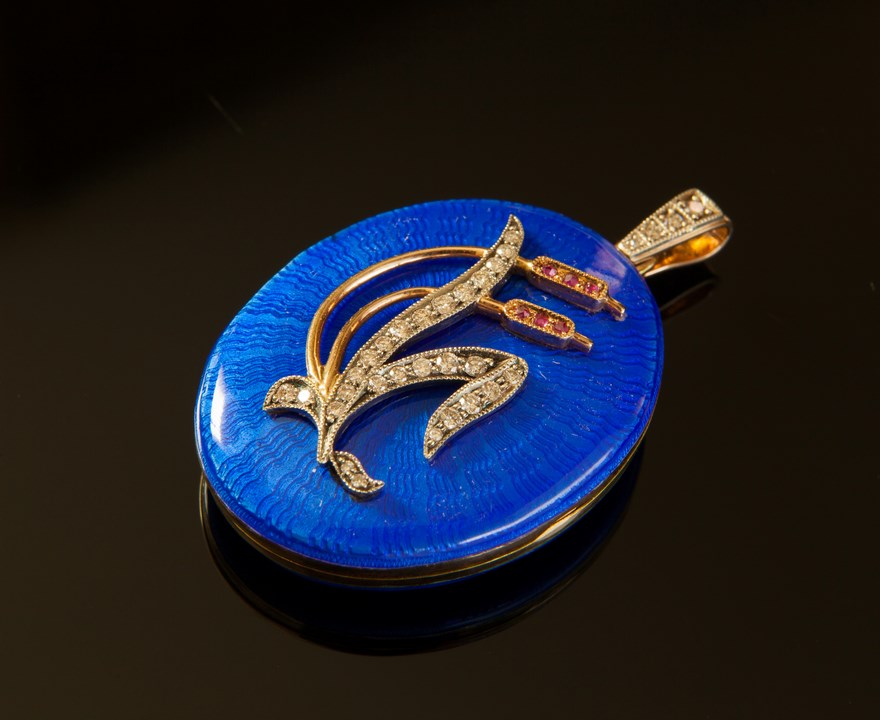 It should be noted that a ring is properly worn on an annularly finger, remembering that it can be worn together with a wedding ring. It can also be worn on the middle finger, in the event that another ring is on the annularly finger. However, a ring always looks best on an annularly finger. To choose just the right ring size, remember that the wider the ring, the larger the size you should buy - 1-2 times bigger than the diameter of your finger. The most reliable way of determining the right size of the ring you're planning to buy is to wrap a strip of paper corresponding to the width of the ring around your finger and measure the length of the strip in millimeters. The number you get is the size of that specific ring. Measuring your finger with calipers is only appropriate in the case of thin rings.
Author: A.G. Ananov