---
Easter eggs
It's an age-old Russian tradition to give loved ones Easter gifts in the form of little eggs – made of gold, silver, glass, semiprecious stone, ivory, amber.
Our grandmothers and great-grandmothers sometimes collected entire chains of such presents. They were worn as beads, bracelets – or an elegant pendant in the form of a single egg on a delicate chain worn around the neck. One day, Czar Alexander III ordered from Faberge an egg for his wife, and that marked the debut of the very-first world-famous egg – the Chicken. It wasn't a particularly intricate egg: covered in white enamel on the outside, it opened in two halves and hidden inside was the "surprise" – a chicken. Let's just call a spade a spade – not the highest summit of the jewelry arts. But the Czarina was thrilled. Thus began the Romanov family tradition of ordering a new Easter egg from Faberge every year. And with each passing season, the eggs would become more complex, with increasingly-intricate "surprises" and a fabrication time that climbed to about a year.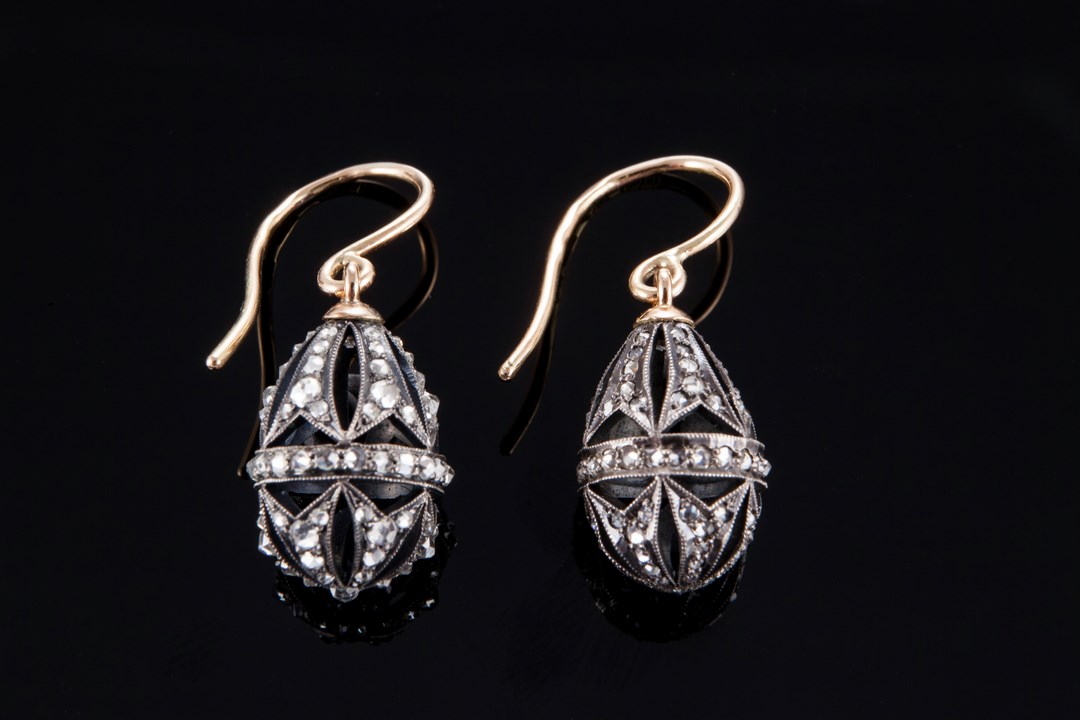 Over the years of Soviet power, the tradition of the Easter jewelry present was all but forgotten. The most people might do would be to dye some eggs with onion skin. Ananov once came into the possession of an old little egg made of gold, and it opened. But on the inside, it turned out to be empty. It wasn't a large egg, no more than two centimeters long. But Andrey was captivated and decided to make a copy of the egg. And so he did. Since that moment, Ananov and his apprentices began making Easter eggs – pendants and medallions – on a permanent basis. The tradition of giving Easter presents – inexpensive egg pendants – started slowly making a comeback in St. Petersburg – then still known as Leningrad.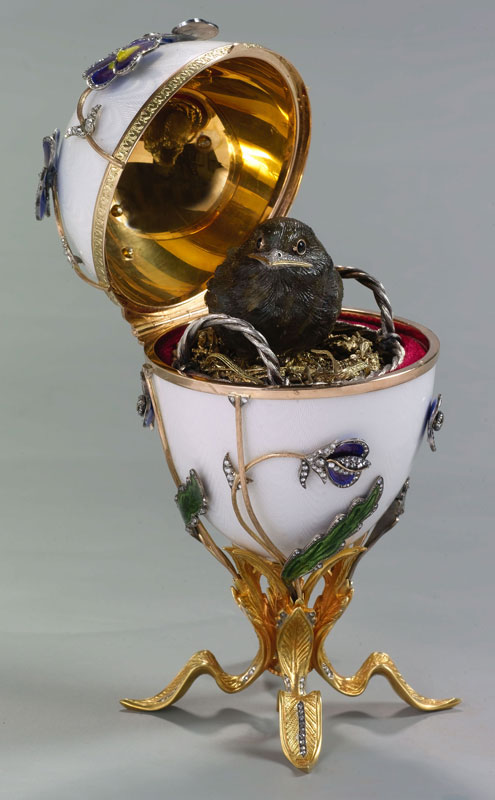 Having mastered the technique of guilloche, the eggs began resembling the pieces once made by Faberge. Transparent enamel, mounted details, decorated with diamonds and pearl, then came the egg-medallions decorated with flowers, fruit baskets, the emblems of Russian cities and coat-of-arms of the Russian empire.
In Ananov's deft hands, Easter egg pendants and medallions transformed into universal and inexpensive yet elegant gifts for women, children and coworkers. And actually, a golden Easter egg pendant costs just a bit more than a nice bouquet of flowers – but it never wilts...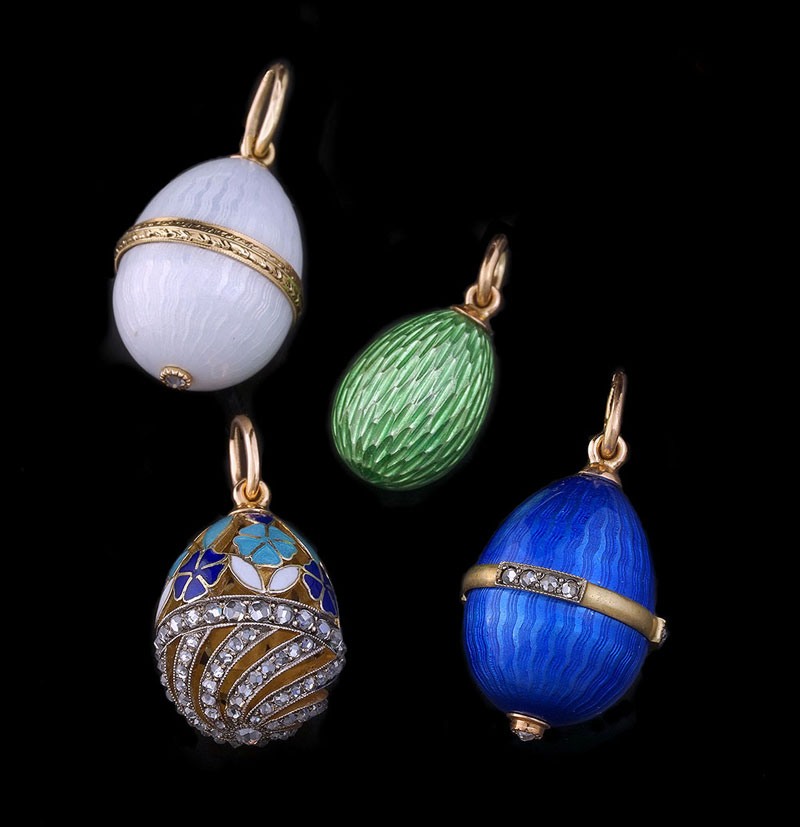 Men often rack their brains over what to buy their wives or daughters. Or particularly-valued coworkers. That said, it's a gift that's always received with a smile, whether on a birthday, New Year's, and of course – Easter. With a reserve basket of 10 eggs, which currently costs less than 2,000 dollars, you don't have to worry that she won't like the gift. If there's only one day left until the special occasion, people tend to buy the first thing they lay their eyes on, which is always more expensive. So it makes sense for men to plan ahead. Incidentally, it's become incredibly fashionable to wear egg-shaped earrings. A purchase of 10 pendants for 1,900 comes with a free gift of gold hooks. The earrings can be put together right at home...
Author: A.G. Ananov