---
Men's jewelry
As trite as it may sound, it isn't jewelry that makes the man – it's his deeds. However, throughout history there have always existed truly-masculine pieces made of gold, silver and precious stones, diamonds, sapphires, emeralds, jeweler's enamel or ornamental stone. Our forefathers, who had family crests, wore special rings that bore along their upper surface an intaglio in the form of an engraved image of the crest.
The rings were worn on the left pinky – the easier in using them to close letters with a wax seal. The rings were known as "seals." According to custom, the rings were gold or had inserts of red ochre, ruby, emerald or other hard stone, with the engraved intaglio.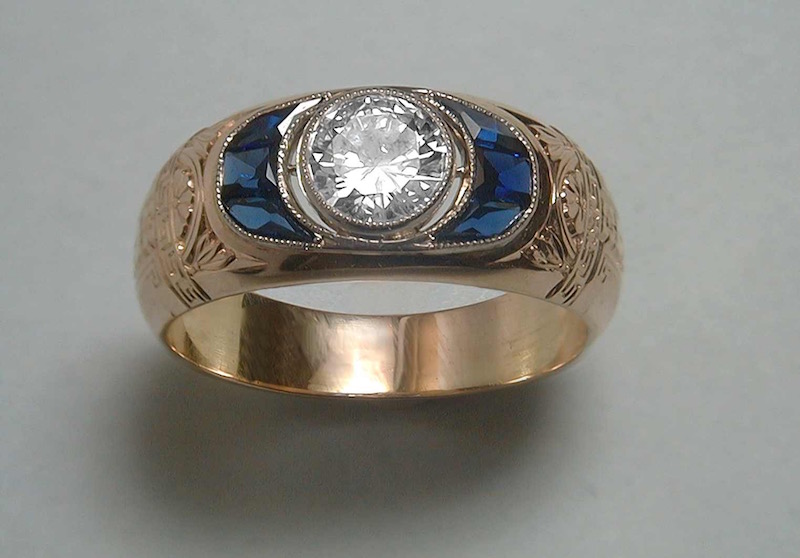 After the bloody revolution of 1917, which destroyed the empire and thrust Russia onto the sidelines of history, the man's "signet ring" suddenly came into fashion. The wearer of such a signet ring ostensibly stood out from the gray mass of men as something of a rare creature, backed not by an aristocratic family crest, but merely by slightly-less-humble circumstances. The nobility and family crests had been lost to the glorious past, replaced by primitive emulation.
In the late 1990s, in the murky perestroika days of the first capital accumulation, when banditry and gangsterism was on the rise, oversized chains and signet rings more reminiscent of brass-knuckles came into vogue. These items also conveyed a certain meaning, communicating to others that the wearer was a dangerous character and shouldn't be tangled with...
Be that as it may, orders for the fabrication of men's rings continue to roll in. At the Ananov boutique, however, these orders are only filled in accordance with the taste and predilections of the author – Andrey Ananov. In the end, either an elegant piece reminiscent of the men's rings of the 19th century is fabricated, or the studio rejects the order altogether.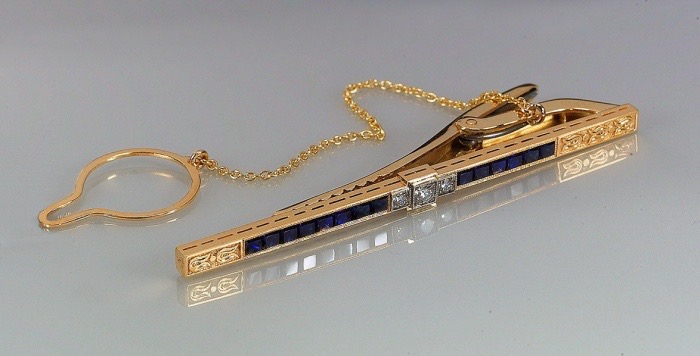 In general, there just isn't a lot of men's jewelry, unlike women's. These pieces include necktie clips and pins – a highly practical item, various cufflinks, gold baptismal crosses – with or without enamel, and gold watches.
Worthy of special mention are frames for photographs and miniatures. It has always been standard practice to see pictures of loved ones and kids in elegant picture frames standing on a man's desk. It's a tradition that should be continued today, insofar as, apart from their utilitarian function, such elegant frames, made of silver, gold, jade mounted in silver with guilloched enamel, definitely elevate the refinement of a man's office and create a warm atmosphere and positive mood for its occupant. Just for men, the Ananov boutique also makes cigar cases from solid pieces of jade, mounted in gold, animal figurines on stone pedestals, boxes with hidden compartments, and men's golden medallions that open and can be used to keep miniatures of his significant other or children.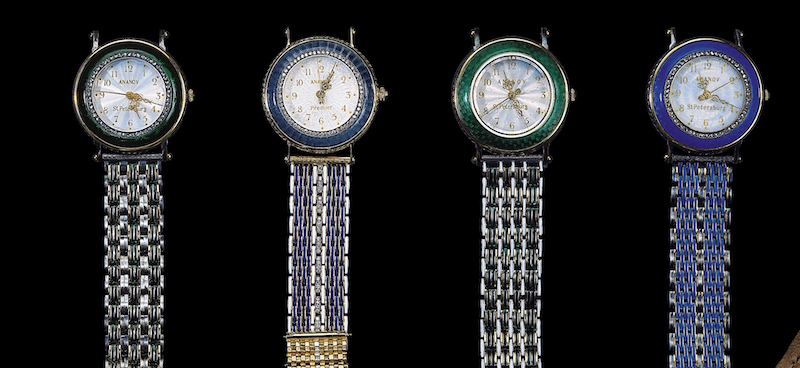 Author: A.G. Ananov